Move It! Shake It! Peep Anytime Fitness
Move It! Shake It! Peep Anytime Fitness 
We were tasked with creating an experience to help preschool teachers encourage more exercise in their classroom. The result was an online tool that leverages the fun of animation to encourage kids to move around. 
In the game, kids dance along, following whatever moves are happening on screen.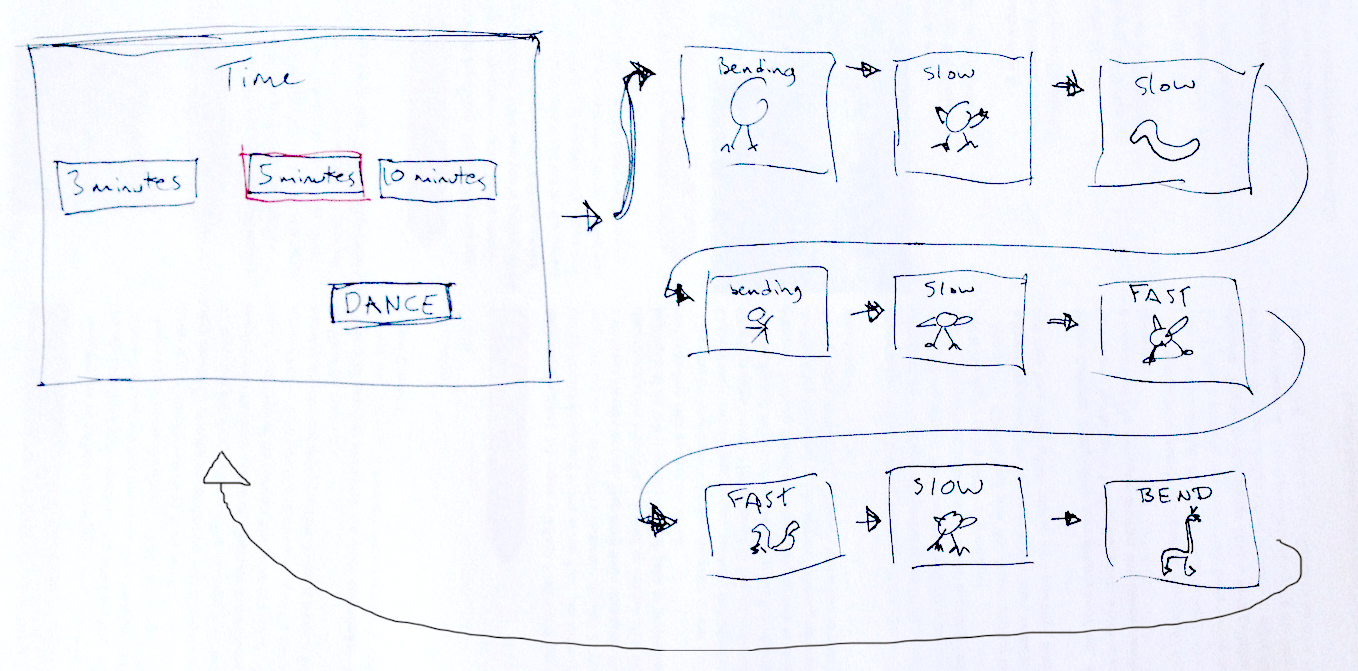 Teachers have the option to follow a set curriculum or to make their own sequence from over 30 looping animations.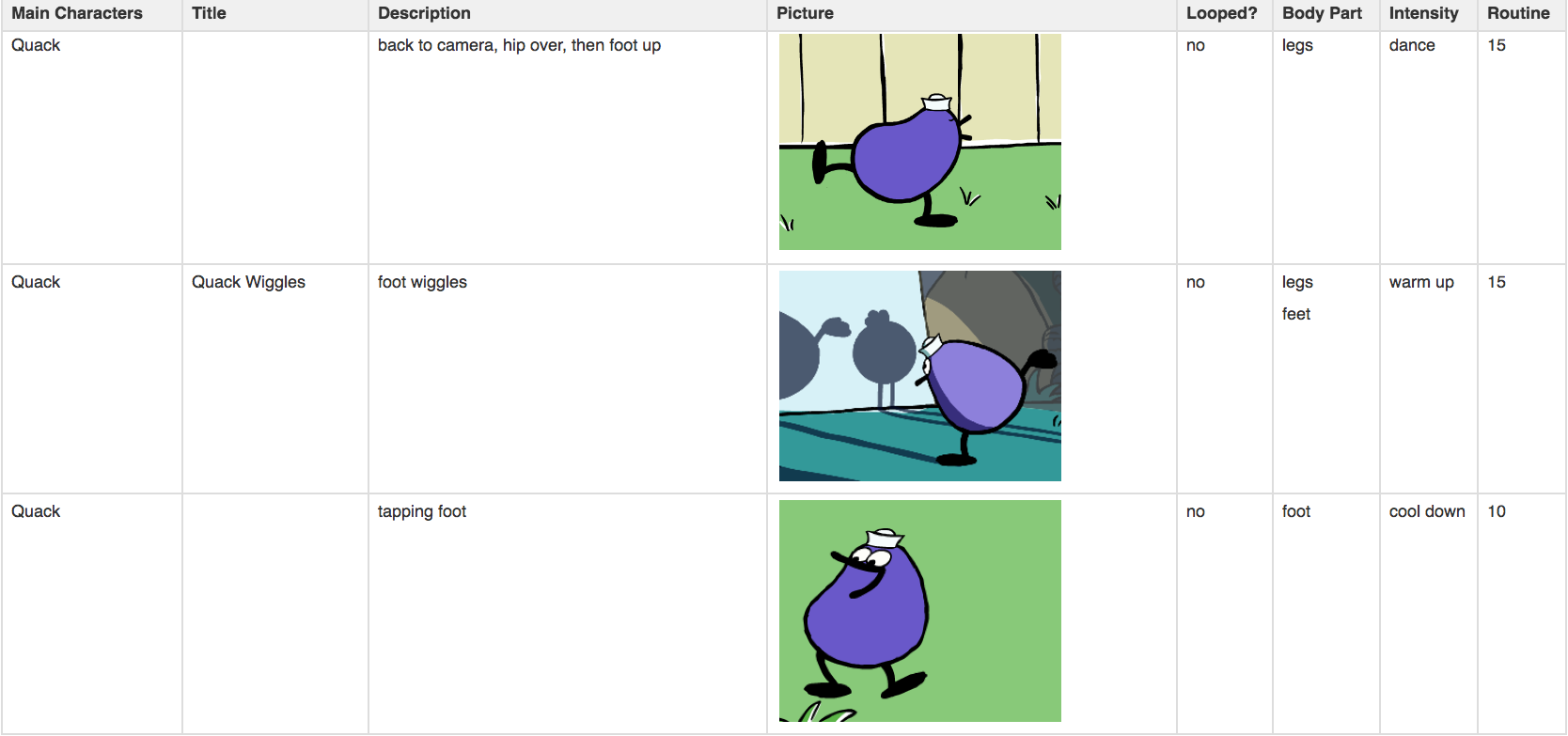 Asset Chart
I created a chart to keep track of all the animations from the television show that could be used in this game.