The Ruff Ruffman Show Website
This is a website for a new PBSKIDS brand. The goal is for the website to be more of an immersive educational app than a typical website.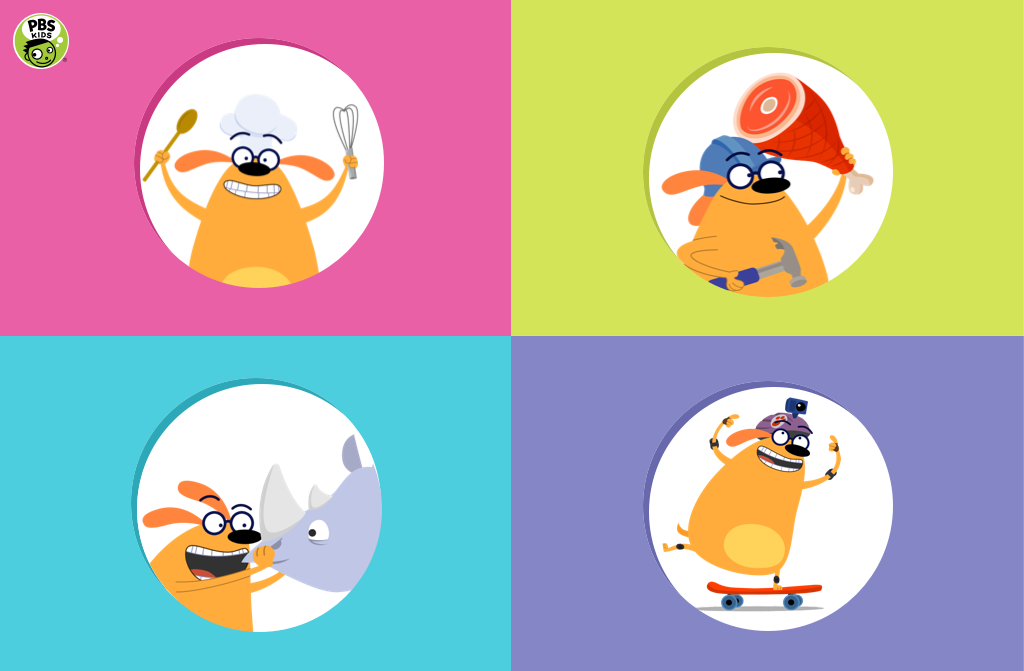 This is the homepage of the experience. It's a super simple menu to let kids jump in to one of four content topics. 
The characters here will be animated, interacting with each other and talking to the user.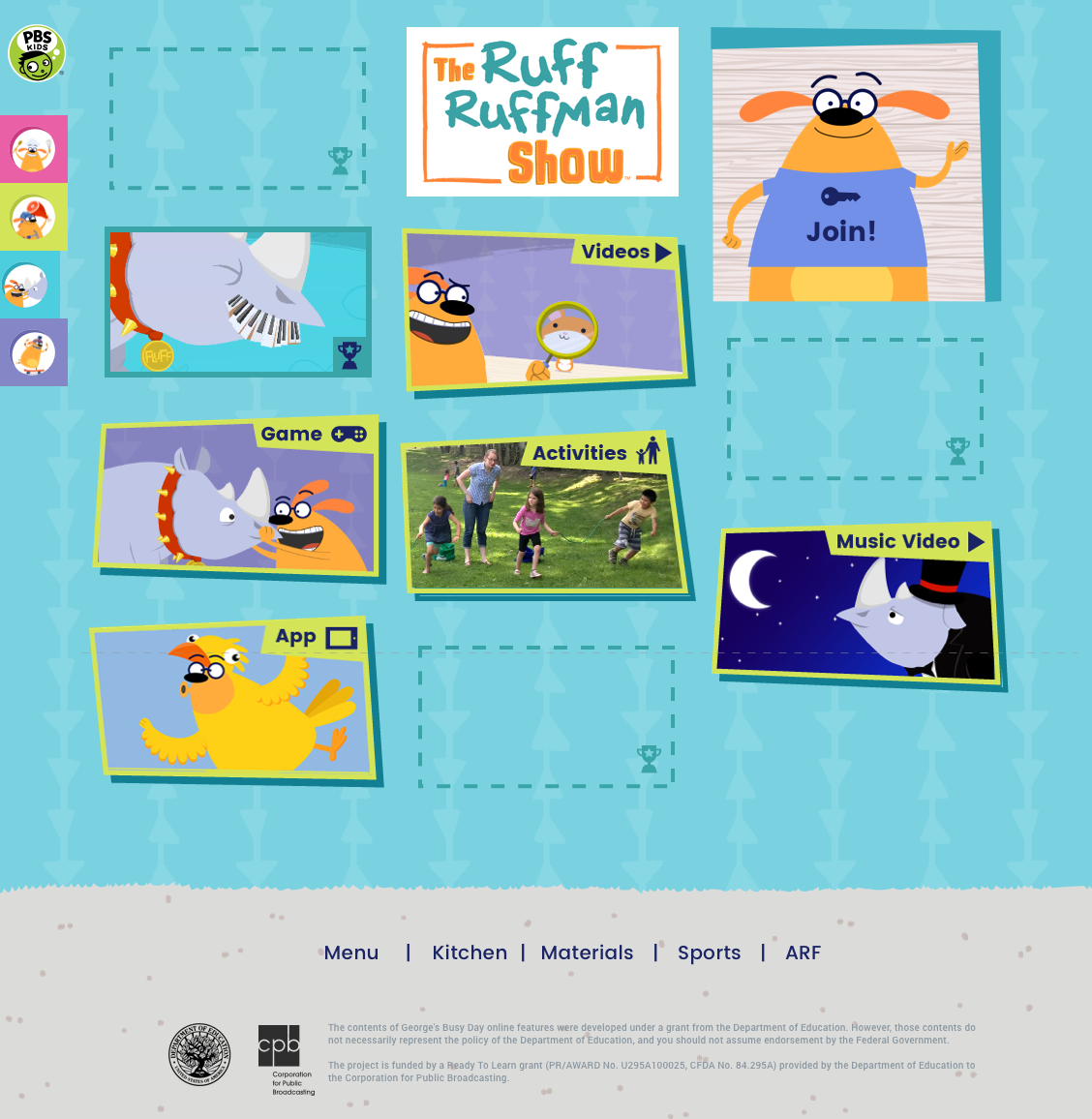 The site is organized by educational topic (materials, structures) rather than type (games, video). This is the index page for one of the topics. Each topic has it's own background color, pattern and signature thumbnail color.
The tabs on the left allow the user to quickly switch between topic indexes.
To encourage kids to log in, the main character is the log in button and he's wearing a fun Call to Action shirt!