Well Dressed Rhinoceros
A mobile web game that explores material science and inquiry with a rhino!
A tablet-first web game about dressing up a rhino! Kids are asked to explore material science by testing them. 
Users are prompted to find a material based on a narrative premise. They choose a material and "draw" it on to the rhino. Then they test the material with a simple animation to learn if it fits the prompt.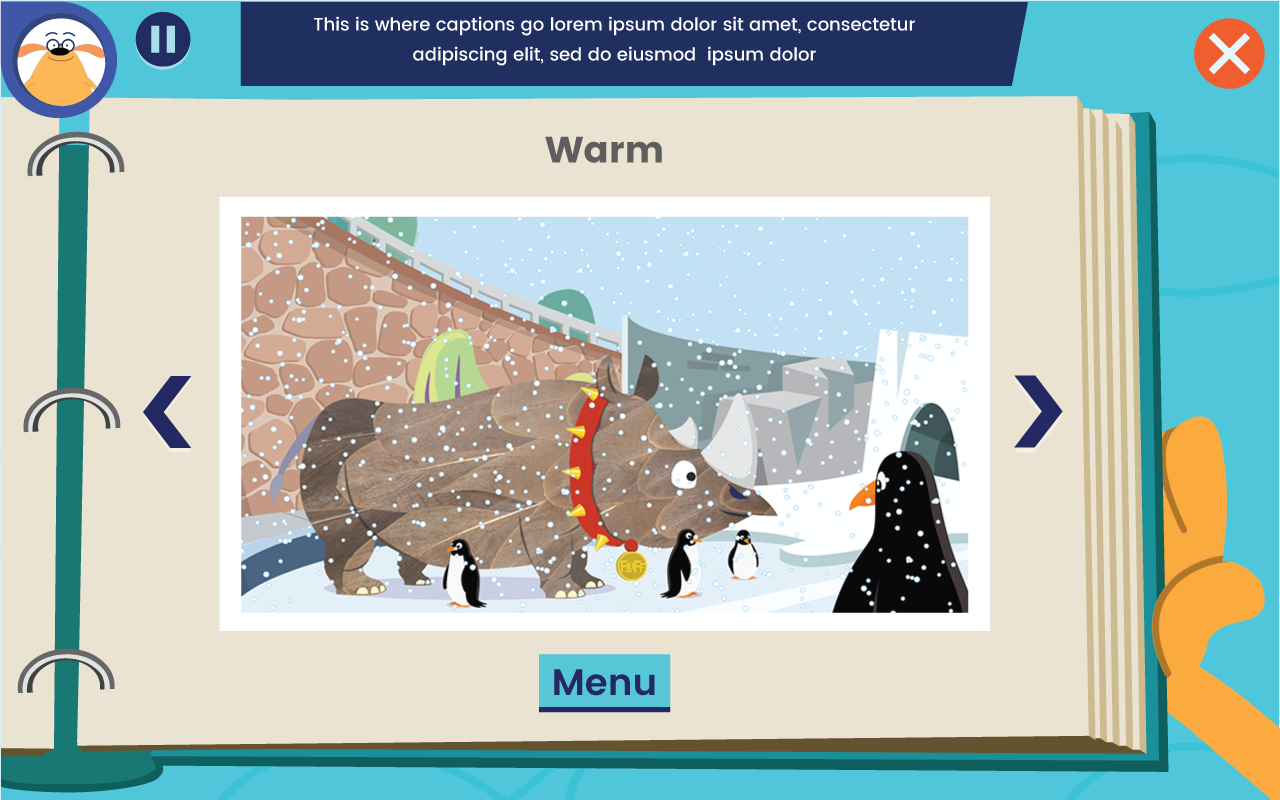 After the user explores the materials, they are rewarded with an image of the rhino in his most suitable suit. 
When the prototype was tested, kids had trouble identifying the materials. I created a paper prototype to test which visual system would be easiest for kids to recognize. 

A sample of the many flows created as the game evolved. The team continued to adjust the game as we figured out the best way to balancing educational requirements with fun for kids.