I lead art direction, supervising a small team of other designers. Since this app is aimed towards parents, we took the opportunity to update the existing style guide.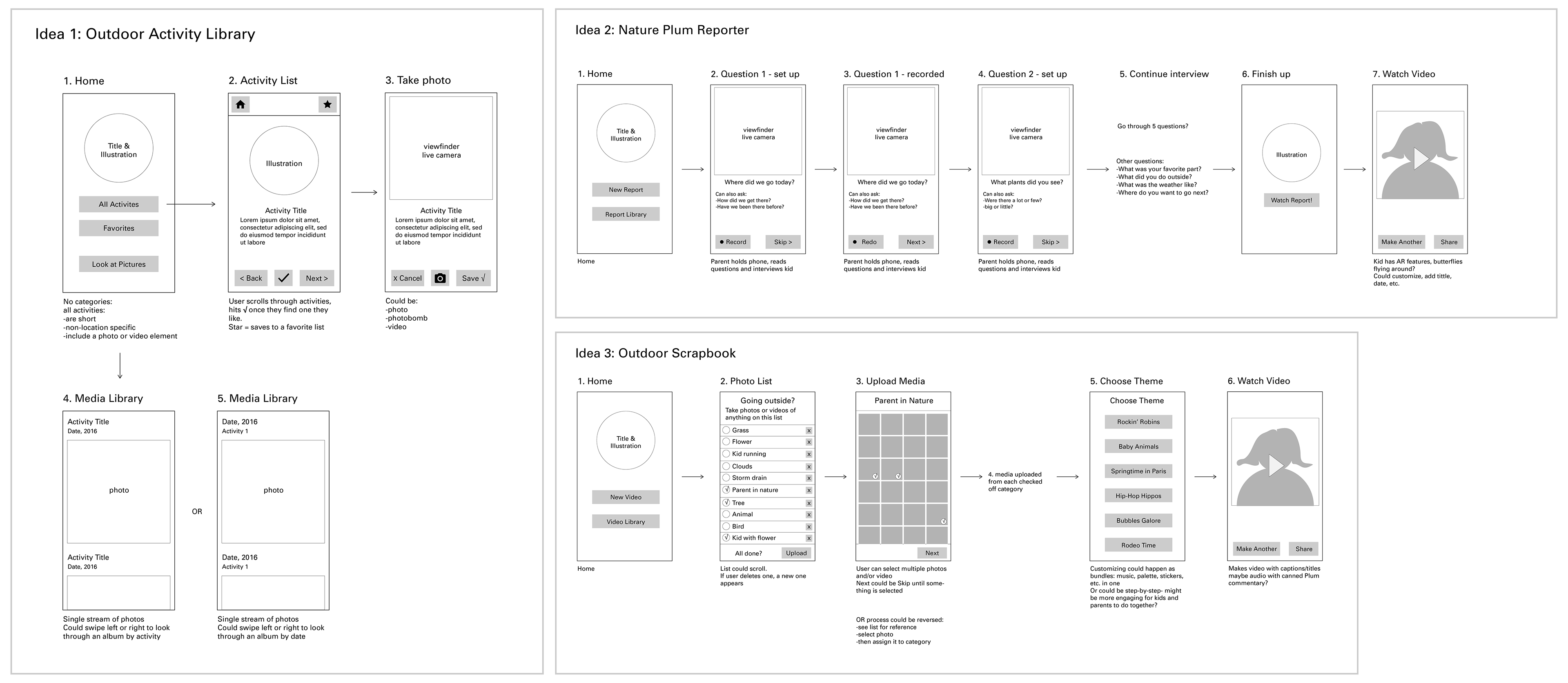 I pitched three unique ideas to the show's Executive Producer. I initiated an ideation phase, exploring multiple solutions based on the original problem: many families are not going outside to explore nature.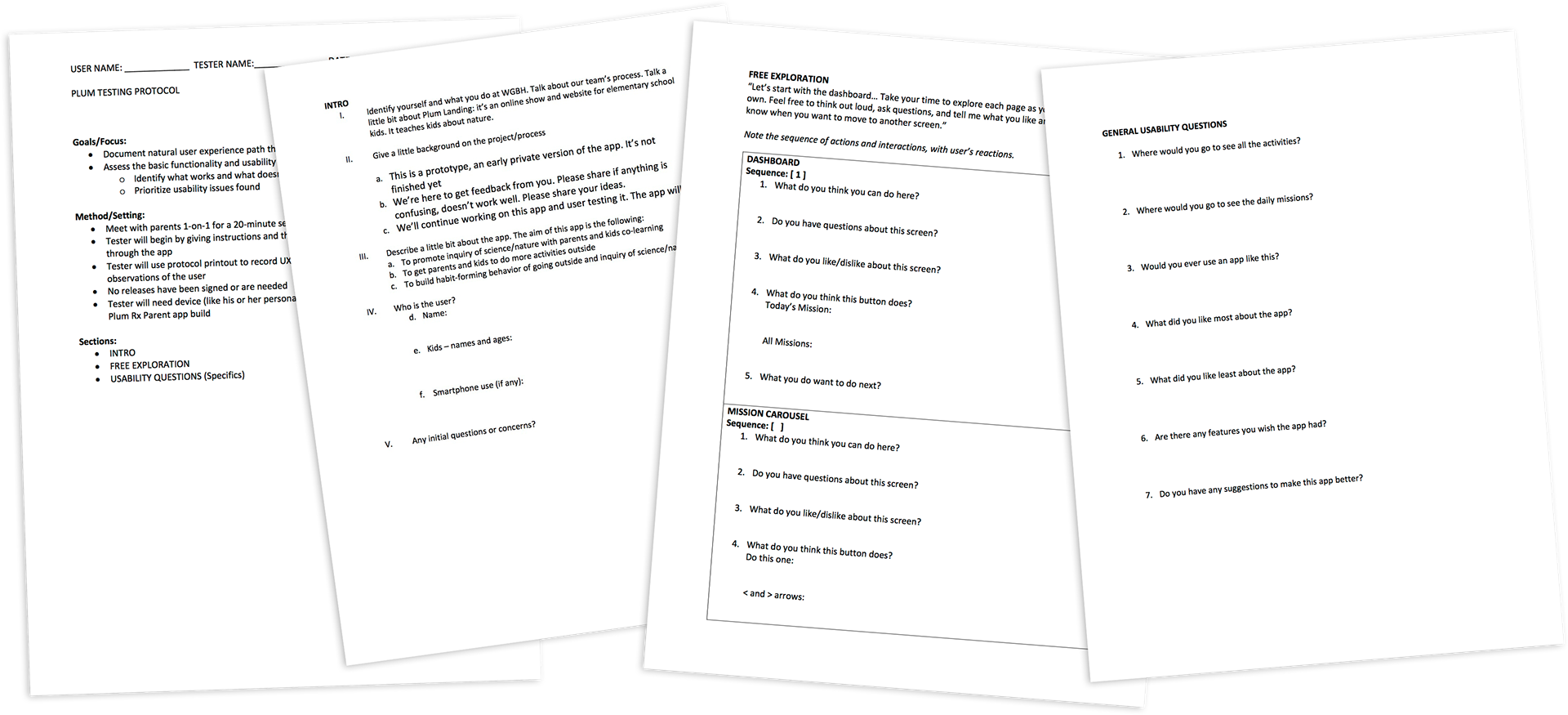 This project dealt with users different from our other projects. We mostly build for children, but this app is for parents, especially parents in urban areas. Because we were dealing with a new audience, I advocated for user research as we were building the initial prototype. I work were others on the team to create protocols (above), schedule users and interview them.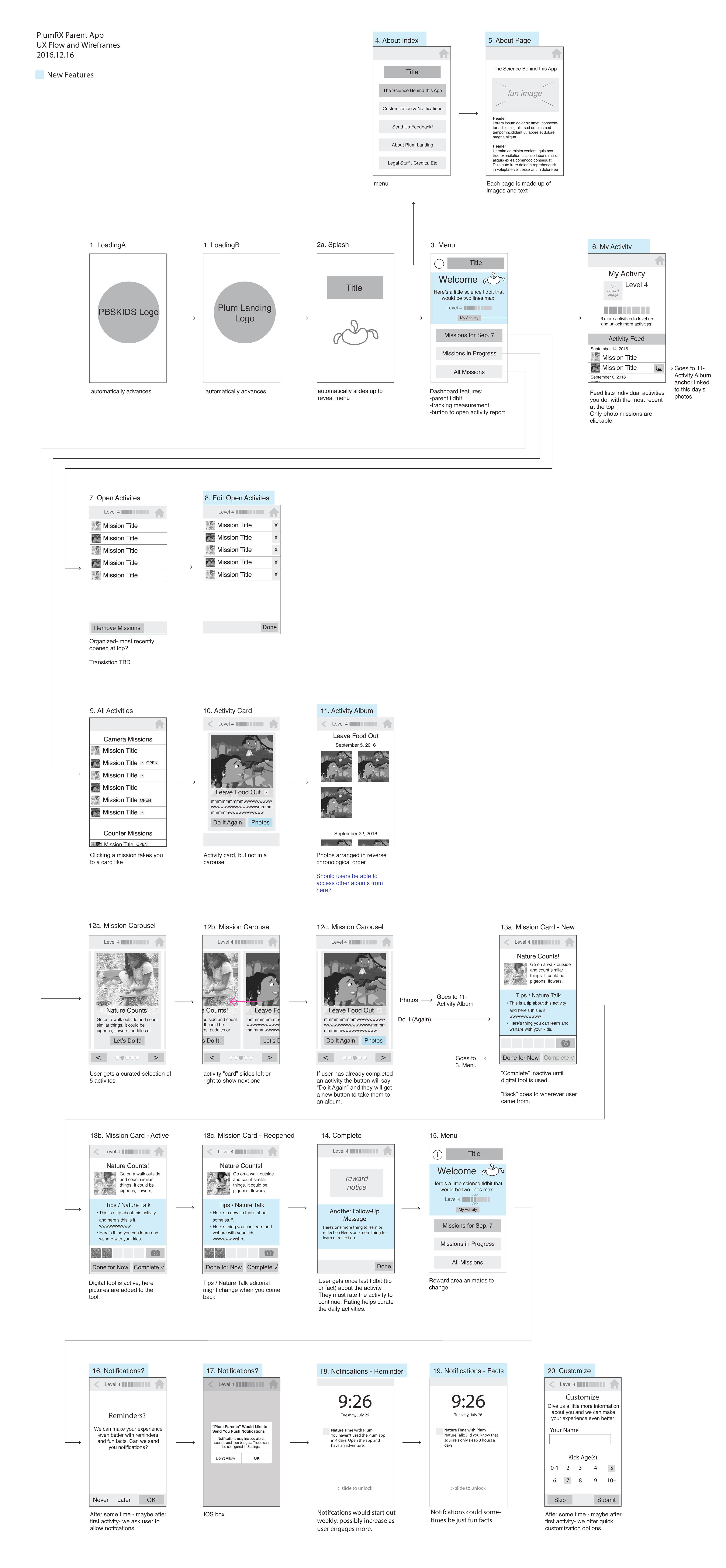 As we tested and received findings from an outside research group, we iterated our features. This flow shows many final elements as well as a couple features (notifications and customization) that we chose to drop.